It's been a pretty fun summer of transition.
First, lots of working out. The garage is just a straight up gym at this point. Laura and I have done a lot of Beachbody programs this last year. We did Jericho's 100 Morning Meltdown, Megan's Muscle Burns Fat and Autumn's 21-Day Fix and 21-Day Fix Extreme while on an unlimited calorie keto diet while I also ran using the Nike Run Club app (specifically version 3.13.2 that still had the coaching capability) on my phone. I slowly lost weight and Laura basically stayed static with a tiny weight loss and lots of disheartening plateaus.
We used supplements from two basic vendors: pre-workout, we use Garden of Life Energy + Focus, and then on days with heavy lifting we use 1st Phorm creatine monohydrate. We also use 1st Phorm for our morning collagen in our coffee, and 1st Phorm for our post-workout stack (we rotate between Cinnamon Toast Crunch, Chocolate Mint Cookie, and Root Beer Float for our flavors), but we use Athletic Greens for our only other supplement.
We finally started seeing huge gains when we kick-started our metabolisms. We took 90 days off of alcohol, hunkered down and did the complete associated meal planning while doing Autumn's 80-Day Obsession from the beginning of August until the end of October.
During that 90 days, we did a lot of meal-planning - a lot more than we used to do - but it worked. Before, we always would get our local produce from local farms courtesy of our basket from Dagon Produce and then plan a week's worth of dinners around it and do our grocery shopping (getting more fruits and veggies from H-E-B and Sam's Club and our meats from Staples Street Meat Market), but during the 80 Day Obsession, we also were meal planning for around 5-6 meals a day and trying to prep out on the weekends as much as possible. I never bought so much spinach in my life! We also started using MyFitnessPal, though the meal planning was mainly done on an Excel spreadsheet.
Then, as 80 Day ended, we opted to move from a ketogenic diet to a macro-based diet where we count what we eat all day... And drink water like it's our job. I try to drink at least a gallon a day.
We're now using MyFitnessPal and counting macros - which works for a bunch of reasons...
We try to meal plan for our dinner every week. After we get our vegetables from Dagon we plan out dinners getting as exotic as possible and trying to balance different proteins and different cuisines, then we work breakfasts - usually something simple like overnight oats we can make ahead of time for the whole week, our post-workout smoothies which we freeze, as well as anything else we might need, like a large batch of vegetables for stir fry and a large amount of sausage we can pre-freeze in serving sizes. We can pre-load it all into MyFitnessPal so we know how much "play" we have with free macros after scheduling out our healthy meals for each day.
I try to write up all of my original recipes onto tastynoms.menu using a schema.org compliant embed then import them into MyFitnessPal. I also import any other recipe I use (we use a lot of the Fixate and Monthly Fix recipes from Beachbody (login account required)), and even add my own brewed beer (using the tools from BeerSmith 3) in so I know how many carbs and calories they have.
Laura and I both calculated our basic metabolic rates using an average of all three of the equations I could find (Mifflin-St Jeor, Revised Harris-Benedict, and Katch-McArdle), but Laura uses a basic caloric requirements calculation based upon a 500 calorie daily deficit and a plus up based on our average workouts. Me, I also use the 500 calorie daily deficit, but I then use calories based on my actual work (both Laura and I use Polar heart rate monitors). Between our daily workouts and my running, I often hit 1000 calories a day above my basic metabolic rate. This is fun, because I know if I work harder, I get to eat more of what I want and if I have an easy day, I just stick to what's scheduled on my menu for the day. It works out because when I usually am hungry for lots of "cheat" foods, it's because I worked out hard and need it!
I managed to run several half-marathons during the 80 Day Obsession workout, setting a new personal record the day after my 42nd birthday. Today, 21-Nov-21, I ran my fastest 5k since 2003 and weighed in the lightest I've been since 2012.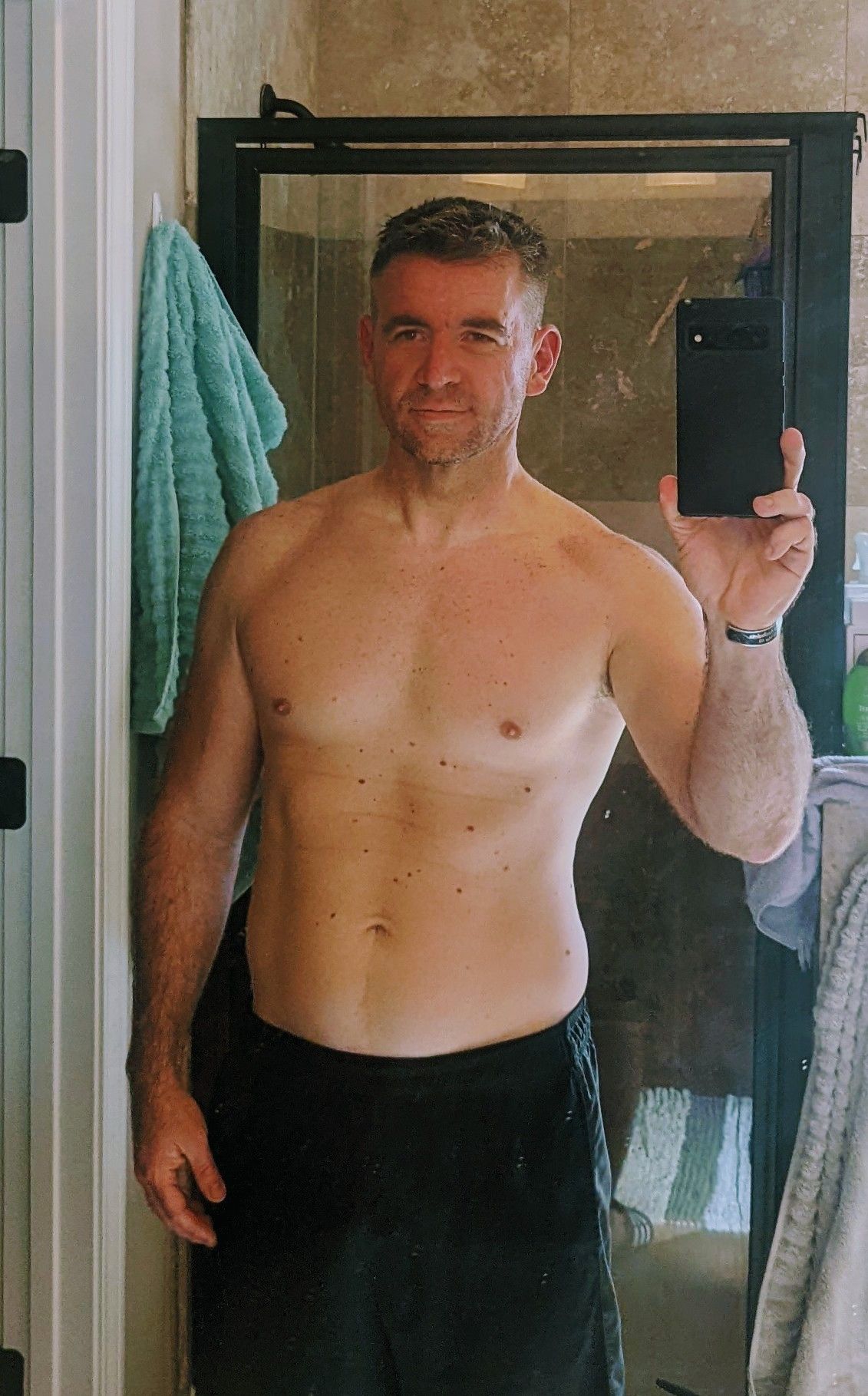 And this last week, while losing weight, I've managed to eat like a king...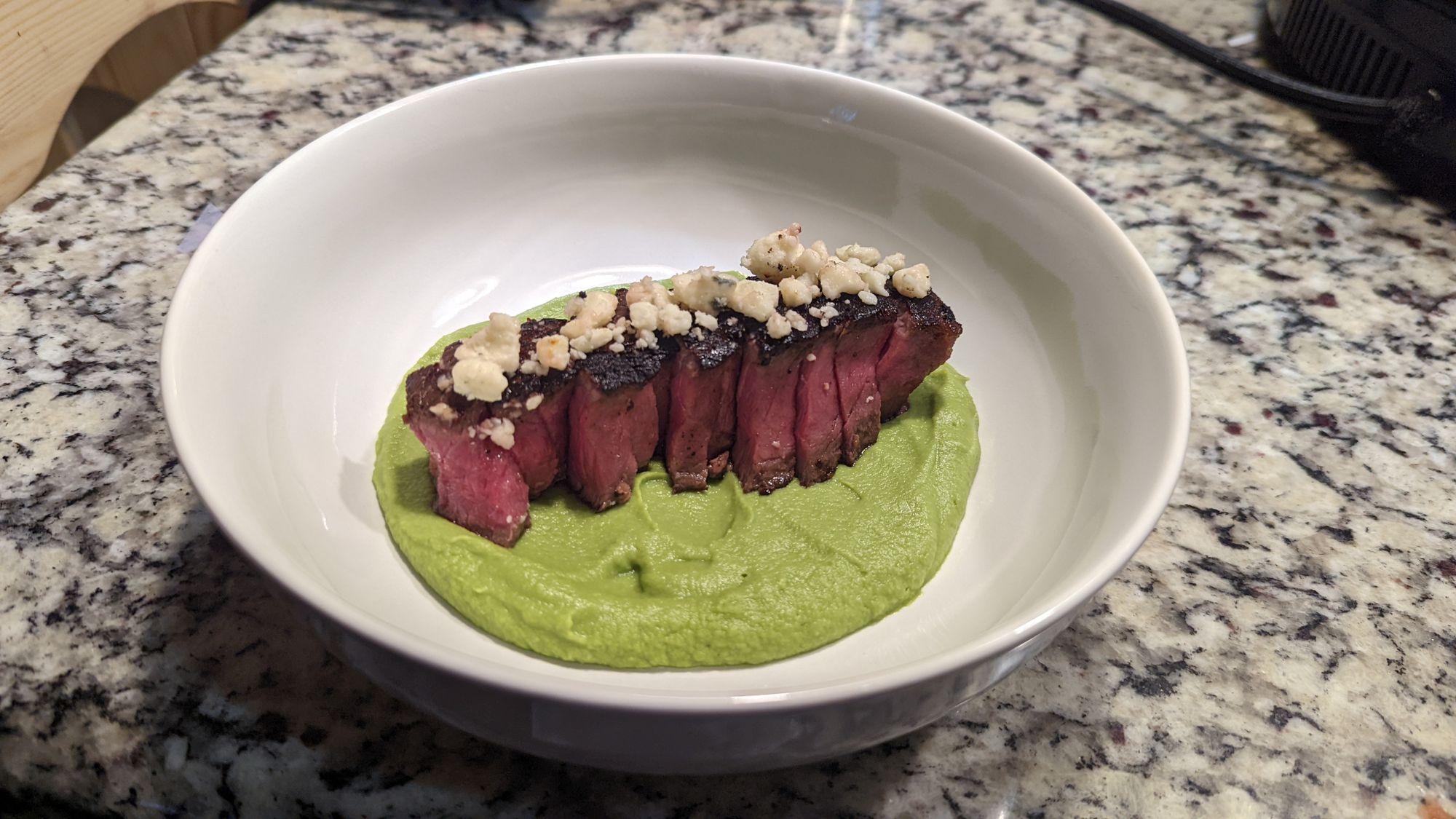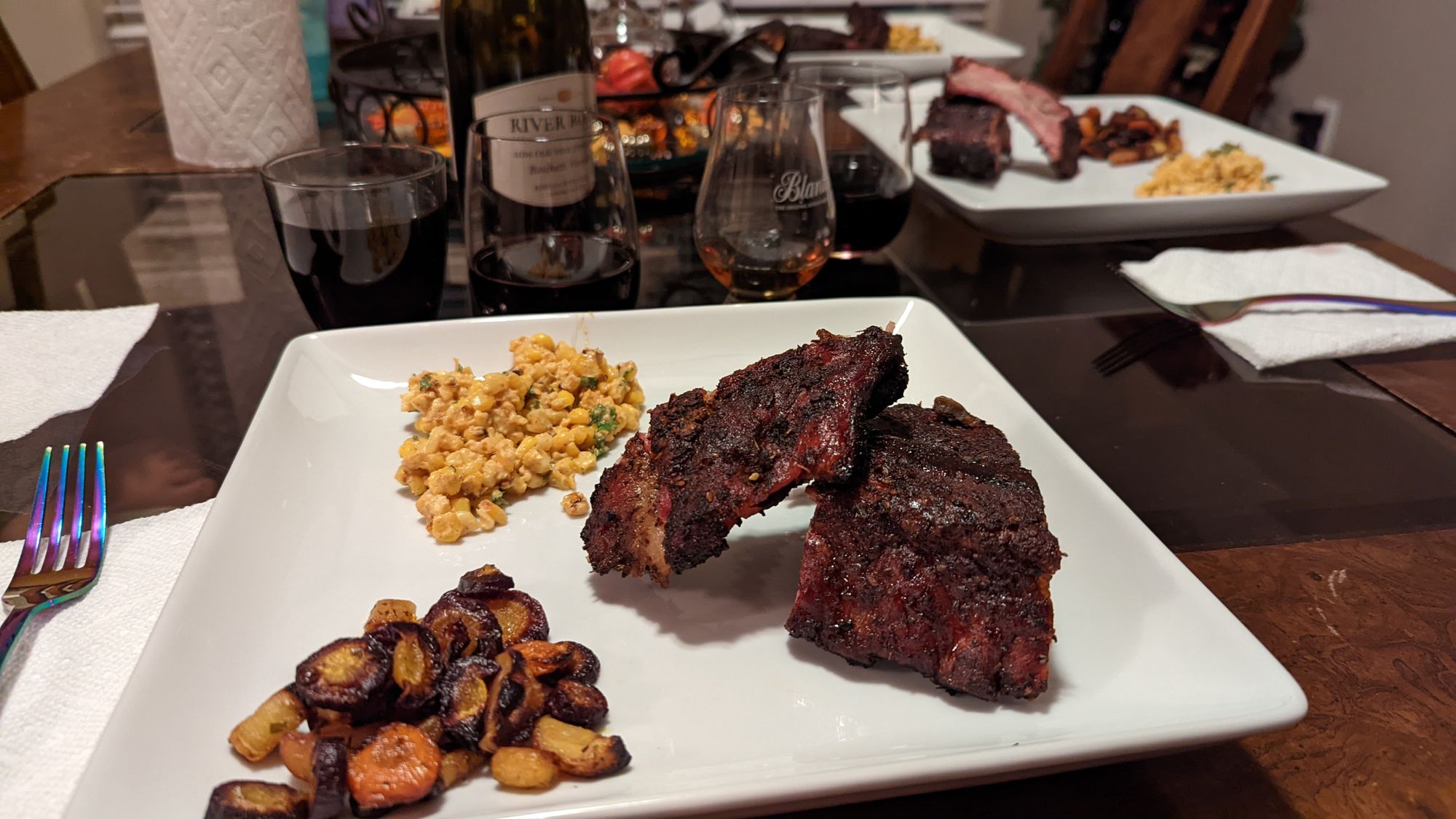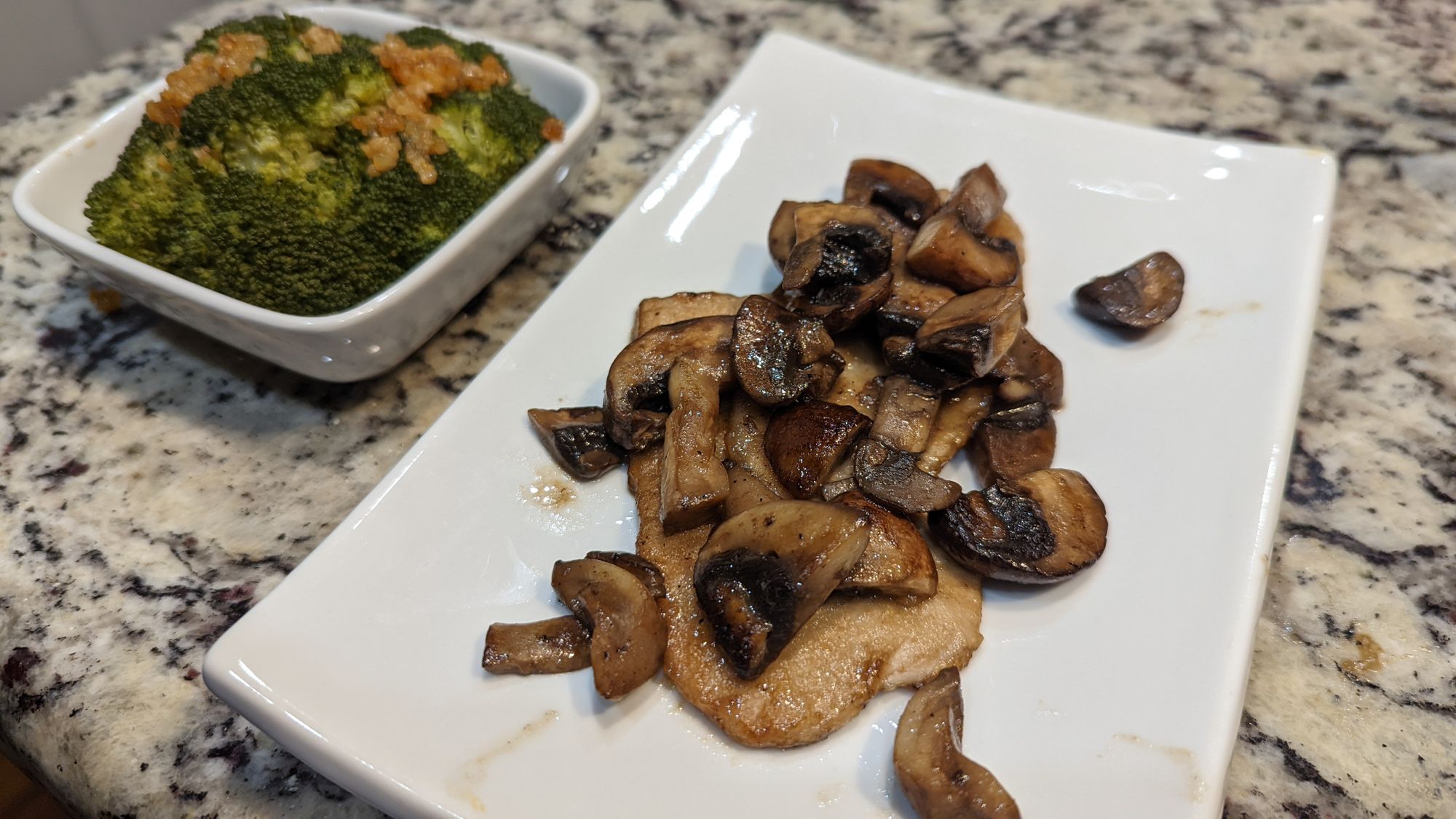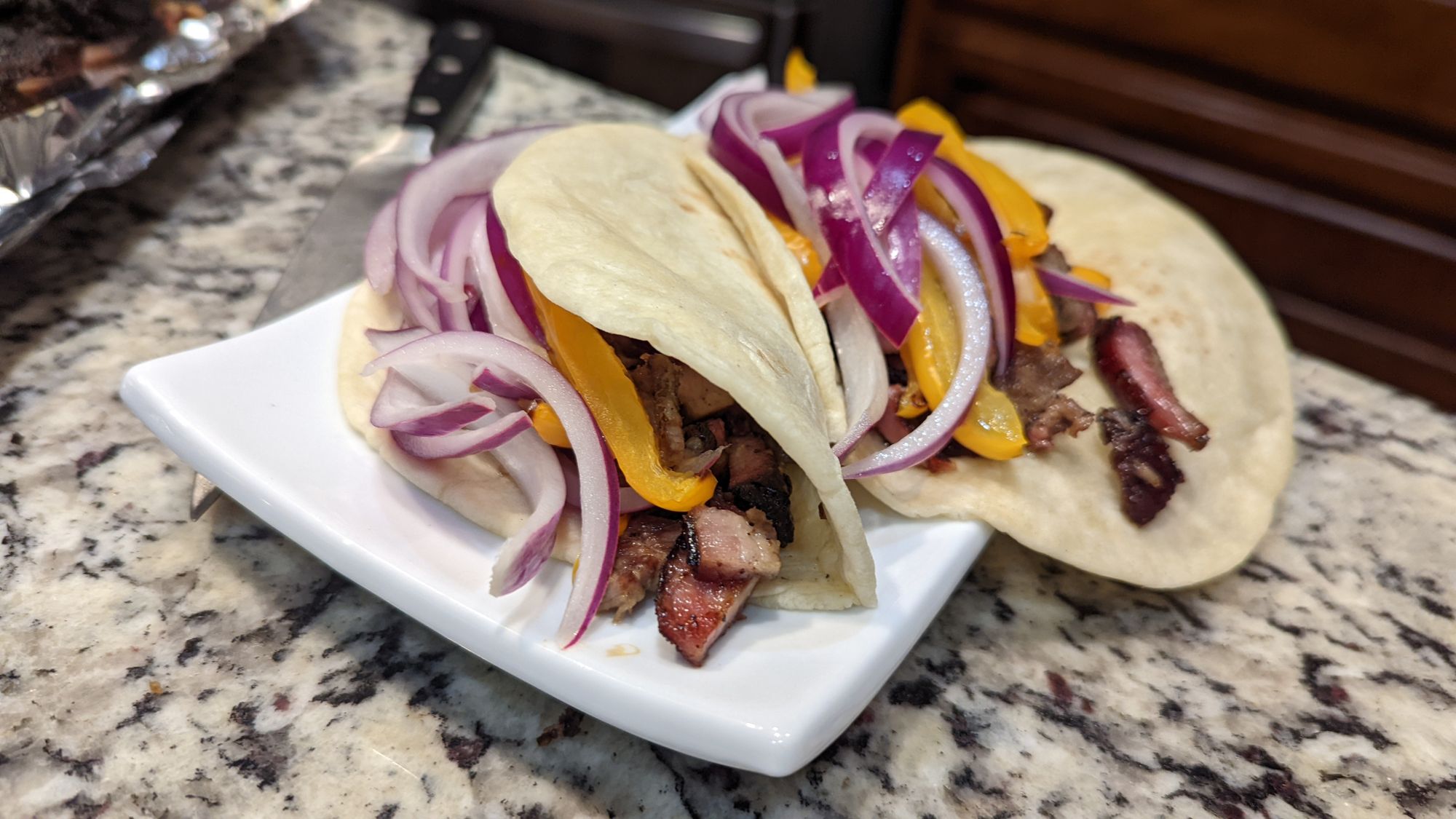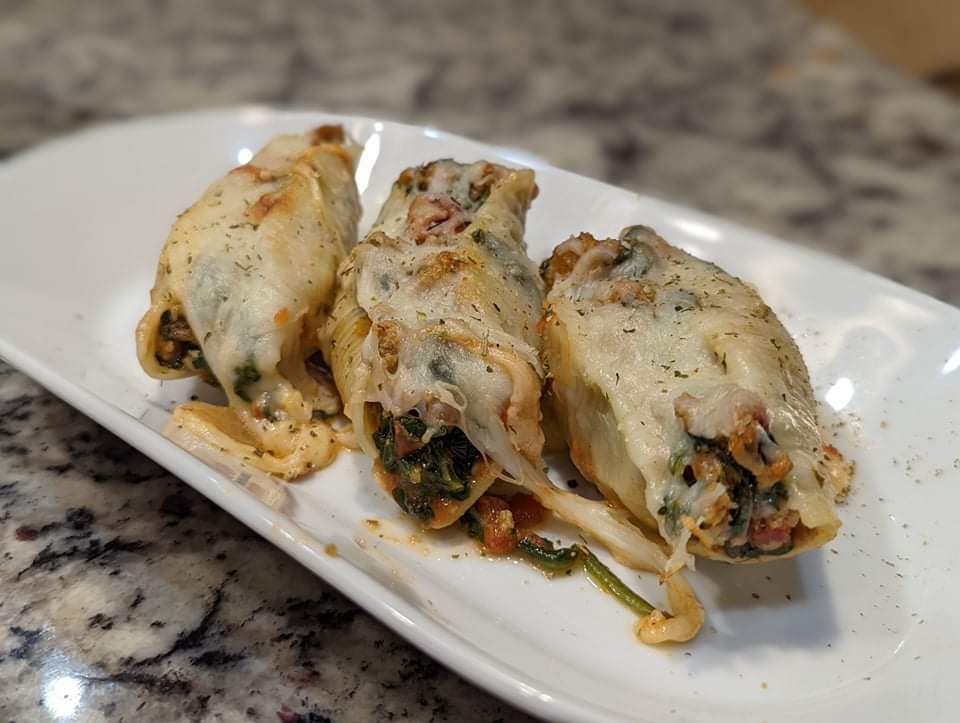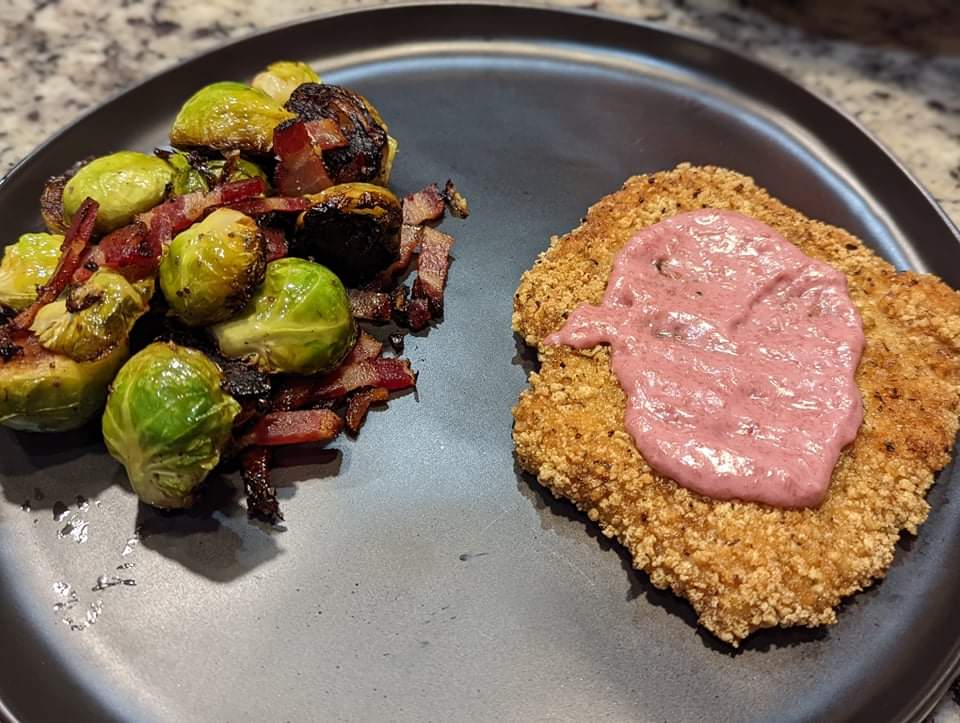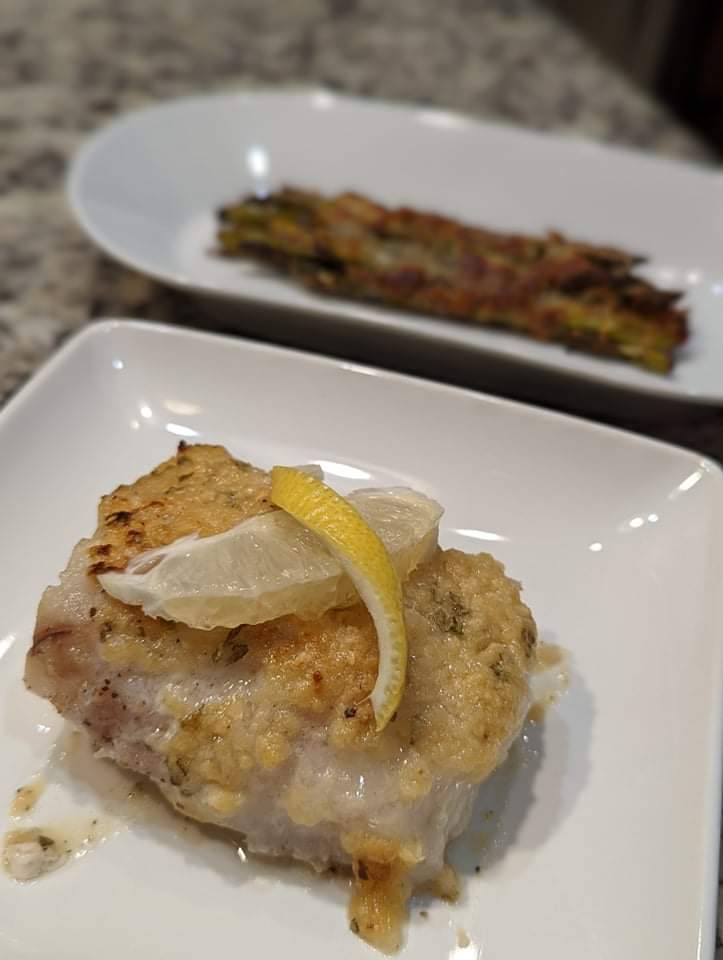 Basically, this "diet" has me eating all this, drinking wine, beer, and whiskey, running like a teenager and lifting weights like a beast while losing weight. In the middle of all of this, I try to dedicate a sizable chunk of my evening to getting down on the ground and playing with my boys, and, as Laura can attest, I'm basically obsessed with work, always thinking about some way to help make our military leaner, meaner, more lethal and more efficient.
Is eating like this and losing weight easy? No. Is it easy to balance all the work and family time with a healthy lifestyle? Honestly, I've just cut out a lot of Facebook, and yeah, that's given me a lot of free time to better use.
Is it worth it? Absolutely!